Use Wasabi Cloud to make your backup strategy with SEP sesam more versatile and efficient.
In recent years we have seen a dramatic increase in cyber crimes. A key strategy for surviving cyber crime is a complete backup solution. It's critical that IT teams deploy backup and recovery solutions from companies they can trust that includes offsite backup and choose offsite backup locations that comply with data sovereignty needs. SEP and Wasabi have teamed up to provide enterprises with a comprehensive backup solution equipped for the challenges of data growth and increasing cyber security demands.
Key Features
Easy to use by providing identical behaviour of local and cloud based data stores
Integrated efficient SEP deduplication
Mounting of backups for Single File Restore
New authentication & authorisation concept
Benefits
Replicate directly to S3 storage for Disaster Recovery (DR) and archiving
Improved performance, scaling and storage savings
New functions for EU GDPR compliance through simplified media management
MSP options: Account-based permissions for VMs, new MSP report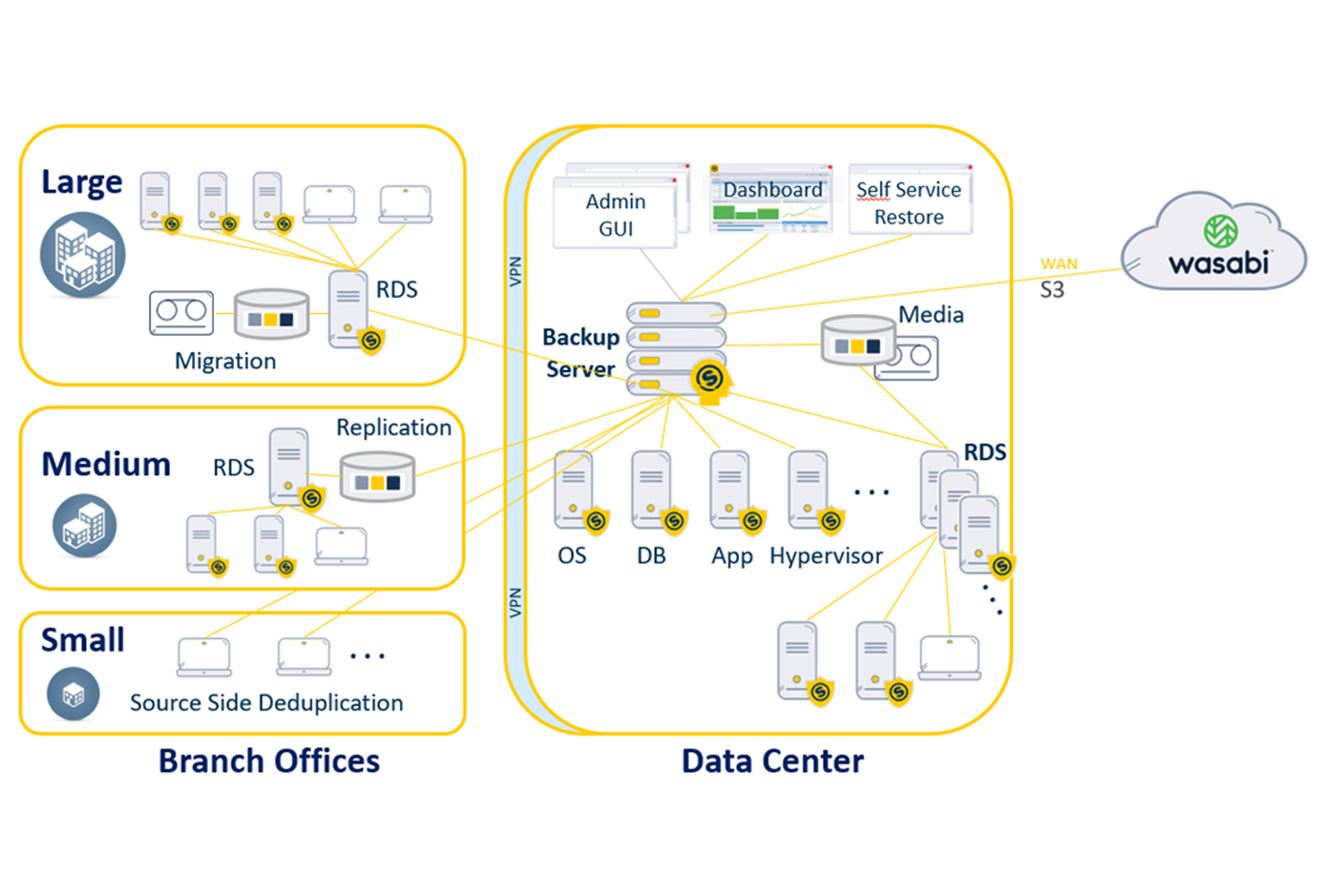 Block diagram showing the Wasabi S3 Cloud Storage with SEP sesam backup concept
Storage regions across North America, Europe, and Asia Pacific
Asia Pacific (APAC)

Tokyo, Japan
Osaka, Japan
Sydney, Australia
Singapore

Europe (EMEA)

London, England
Paris, France
Amsterdam, Netherlands
Frankfurt, Germany

North America

Oregon
Virginia
Plano, TX
Toronto, Canada
For detailed instructions on how to configure Wasabi cloud storage with SEP sesam please refer to the article "How do I use SEP sesam with Wasabi?" HERE
---
For more information on using SEP sesam backup please see our web site and contact CustomTech (email info@custom.tech or call) to arrange a FREE evaluation and discuss your needs.
Interested? But got questions? A free initial discussion can help provide the answers, book HERE.